Dean's
Dean's
DEAN'S - BESPOKE TIN PACKAGING
Dean's prides itself on using traditional handcrafted baking methods in producing premium quality Scottish shortbread. The company is still family run and exports its products around the world.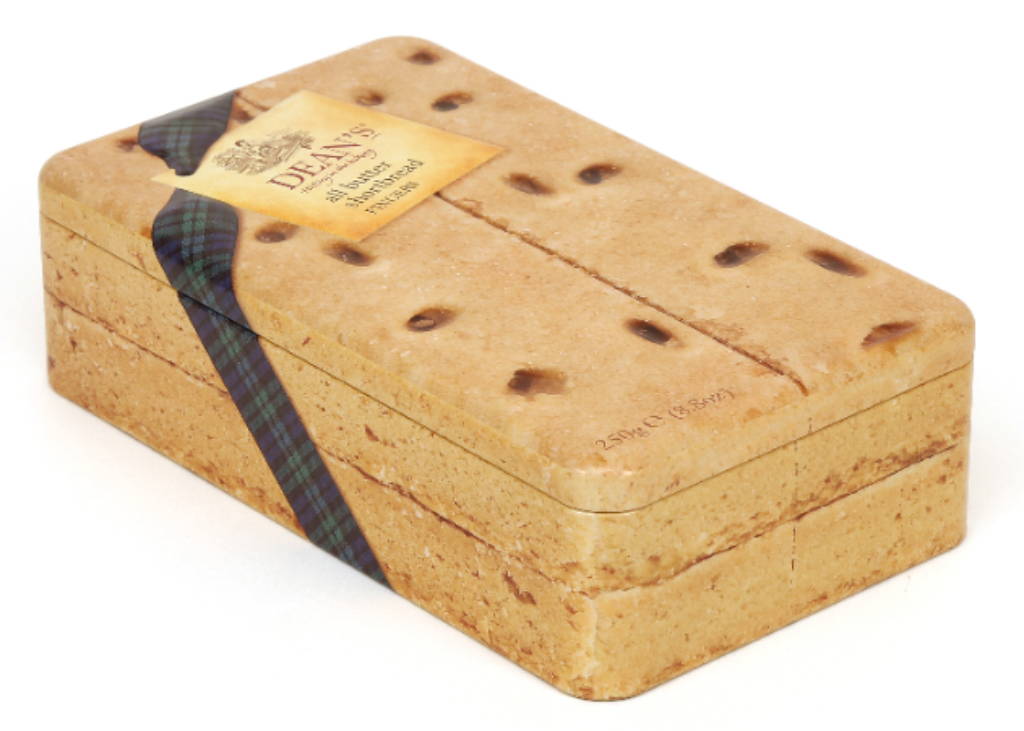 THE CHALLENGE
Dean's wanted to create a range of high quality novelty packaging for their famous All Butter Shortbread. The products were aimed at the gift and tourist markets and it needed to appeal to a wide audience
THE SOLUTION
Metal packaging can be moulded into a wide range of complex shapes and sizes. This allowed us to create uniquely shaped custom metal packaging which was just as appealing to consumers as the contents inside.
Dean's created three different tins in a shape of a drum, a range cooker and a shortbread fingure. We used a range of techniques and embossing to create the end product which was instantly recognisable on the shelf