Avalon Jewellery
AVALON JEWELLERY - OFF THE SHELF STOCK TIN PACKAGING
Avalon Jewellery, designs and makes unique and one-off Jewellery products and sells them both online and at craft shows.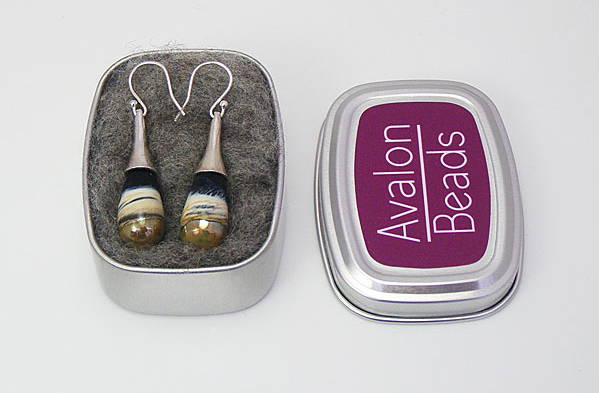 THE CHALLENGE
It was important for Avalon Jewellery to find strong packaging suitable for posting, which was low-cost but had a high-end look and feel. As a small artisan business and because each piece of jewellery has different dimensions, they also needed to be able to order a wide range of different sized packaging in small quantities.
THE SOLUTION
Avalon selected from our metal stock tin packaging range, which offered them a wide variety of sizes and shapes suitable for their unique products. Metal also offered the protection they needed and as a stock product they were able to order in small quantities as well. Wool from Shetland sheep was used to nestle the jewellery inside and the tins were labelled, keeping with the handcrafted and uniqueness of their products.